---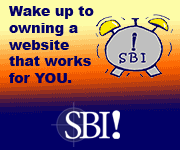 ---
Digitized Motifs
Find fun digitized motifs in our great selection of many machine quilting patterns.
Digitized Line Patterns
Try one of our Continuous Line Digitized Quilting Designs
Machine Quilting
Service
Get a no-obligation quote
by ALICE!
CONTACT US
We Promise -- quick turn around for Q-T related questions;

How do I bind a quilt?
How do I get your FREE patterns?
Will you digitize a pattern for me?
Have your patterns been tested for accuracy?
Are your patterns downloadable?

How do I know what kind of batting to use?
My Easter Basket
MyEasterBasket Jigsaw Puzzle
Like to Applique? Try our Easter Puzzle...

Testimonials
Gee, you really do answer all questions.  The 8-point star pattern is great with very little hassles.  Wish you had it sized for a full size bed.  Sharon, Ohio
---
Judy from Tennessee says "I really enjoyed viewing your site and learned so much! Will definitely return to learn more.
Thank you for all the 'freebies'

---
Freda here, WOW! your site is a pleasure to browse through.  Great tips...Keep them coming!
Testimonials
---
I bought the pattern from you for the Alec's Civil War quilt and it is coming along great. But I have 1 question, did you quilt through the screen printed soldier pictures or just quilted around them. Thank You,
Tammy
---
I saw on the yahoo group that you are going to post the pattern.  Thanks!!!  I really like your patterns.  I have already printed out a couple of them.
Mary Susan
---
This is like being in a candy shop for me. I love quilting, hand quilting that is, and I have looked every were for paterns and designs. Please send me a catalog or a way to order templates etc...Ruby
---
I am a beginning quilter and find your site great!
 Ken, Ontario
---
Thanks for a great website. Looking forward to the other Sunbonnet and Sam patterns. My youngest grandson is named Sam so that is my next quilt!
Helen, Georgia
---